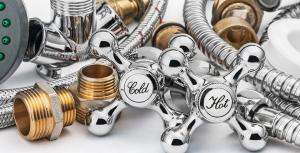 C&F Plumbing is New Hampshire's premier  plumbing contractor with over 40+ years of service. Over the years we have provided plumbing for small hotels, apartments, large and small businesses, hundreds of custom homes and service repairs to thousands.
Our scope of work is broad enough to include a full complement of plumbing services, such as water heater replacements, water softeners and filters, all home/business repairs and replacements (faucets, sinks, water closets, etc), remodeling of plumbing.
Additionally we provide in New Hampshire services that include gas pipe installation, propane & natural equipment installation, propane & natural Hearth System installer, and more.
With more than 40 years of experience, we offer complete plumbing services, and are dedicated to the absolute satisfaction of each and every customer that we serve. Our team of fully trained and qualified plumbers works hard to stay ahead of industry advancements and to keep up with the latest technology and products.
Our pricing not only beats the competition but our extensive experience provides high quality work back with a service satisfaction guarantee!

Contact us today for free consultation.