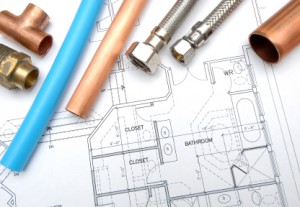 C&F Plumbing has transformed our business to serve those everyday plumbing needs with both home and businesses that other plumbers do not seem interested in. We have decades of experience in plumbing so that we can solve your problem quickly yet done at a reasonable cost you would not expect from a plumbing company.  
What we offer:
Leaky faucet repair/replacement
Toilet that does not stop running
Dishwasher installation
Ice maker hook-ups
Gas stove installation
Water filter installation
Toilet bowl repair/replacement
Bathroom sink replacement
Shower repair/replacement
Gas dryer installation
Water main valve replacement
Hot water tank installation
Kitchen and bath fixture
Toilet, sink, faucet, and fixture installation
Install frost free hose bibs/outside faucets
Installing and repairing garbage disposals
Installing power vent and continuous flow water heaters
Repairing all leaks (water or gas)
Water pressure restoration
Replacement of old galvanized piping with new copper and CPVC piping
Repair water lines
Install gas lines
Repair urinals and flushometer toilets
Correcting all plumbing violations
Installation of ice maker lines
Installation of water softeners
Thawing of frozen pipes
And much more!